For commercial success in mushroom growing business 10 Tips to starting up your own mushroom growing business and improving the yield are given below.
This is a commercial activity that takes 15 weeks per cycle of mushroom growing and harvesting.
The yield should be a little greater that 3 pounds per square foot of cultivation.
1. Give a good choice of medium for your mushroom growing
Mushrooms are saprophytic.
They prefer to feast on the dead wood and do not produce chlorophyll to prepare their own food.
They draw nutrition from the dead logs and so the logs have to be kept moist through out the period of the cultivation.
Do not use oily logs like those of eucalyptus, or walnut since they repel mushroom culture.
2. Create good mushroom growing medium
Logs:
Ideally hardwood tree trunks that have been felled serve as mushroom growing medium.
This may not work out for the farmers who do not grow these trees in their farms.
For those who do, the returns may prove to be profitable.
Compost:
Good animal manure mixed with hay is left over in compost pits.
The material is regularly turned and well watered to give the heat accumulated a chance to kill the harmful pests and release all the undesired ammonia.
However, a watch is kept to maintain the odor free atmosphere.
There should also be no overflow of pollutants when making the compost for your mushroom growing.
You may use material that is left over from nearby diary farms or the cattle waste from nearby fields and farms to reduce costs.
Natural fiber medium like straw and sawdust:
Mushroom is grown in two types of man-made mediums.
One is the composted material and the second is straw or sawdust medium.
Shiitake mushrooms and oyster mushrooms prefer these but when logs are used they taste better.
3. Mushroom kits are available for new farmers

Mushroom Growing Kits have everything including the instructions printed on them.
You may have to search for the medium, the place to grow the mushrooms and for watering and manuring facilities.
4. Mushrooms on logs
These taste better, use logs of old trees preferably those which are 4 ½" or more in diameter.
The large logs help and support the mushrooms throughout the growing period.
If the logs are too small, then the mushrooms will mature too fast and wither.
5. Use only safe methods of pasteurization or sterilization in your mushroom growing
The modern farmer learns old methods and so it is not surprising to see them use the exhaust from their trucks for sterilizing the mushrooms.
These are not safe.
It is better to use hydrogen peroxide like most farmers do.
Steaming and exposure to heat also kills germs but it also kills those useful bacteria and so it is not advisable.
6. Methods of inoculation
The use of mycelium, spores of the mushrooms can be used.
This mycelium is mixed with sterilized rye grain, chalk powder and water.
Cattle dung is used as the growing medium.
But is found that use of young half grown mushrooms, which are broken into pieces and mixed with the growing medium, produces a higher and better yield.
7.Cultivation
To aid the growth of the mushrooms one you should create a good atmosphere.
Ideal conditions are obtained by increasing the carbon dioxide levels at the root level and by decreasing the temperatures.
It is found that many farmers hang their mushrooms inside their barns or place them in the lofts away from direct sunlight.
8. Casing
Spread a layer of peat moss moist and well treated over the growing mushrooms.
These do not interfere with the growth but rather help it.
The new medium helps the young mushrooms to sprout fast and grow in this layer.
The growth is left undisturbed till the mushrooms are mature, then the flowering must happen.
For this the logs or the mushroom layers are lifted into the water and left for a day (shocking technique).
This will help the base to sprout and mushrooms will bloom.
The logs are then used again several times before they are wiped clean and the new cycle is begun.
9.Harvest
In conventional beds the sprouting time is 3 weeks.
Irrigated straw bales or logs that are immersed in water can be harvested within the month.
Keep harvesting frequently, about once a week to flush out new growths.
10. Mushroom varieties
Mushrooms have a mild taste and are ideal for combining with anything.
Criminis have base flavor and combine with vegetables and beef equally well.
Portabella, which is large, sized relative of Criminis, have meat like flavor.
Maitake has good aroma and woody taste.
Shiitake are meaty and wood like when cooked.
Enoki is crunchy while oysters combine well.
White mushrooms are also good.
Choosing the right mushroom depends on the market demand for them.
If the local population like white mushroom you will get a better price growing white mushrooms.
10 Tips To Starting Up Your Own Mushroom Growing Business
If you are already in the business of growing mushrooms and you feel that you have something to share with other aspiring mushroom growers you can leave your comments below.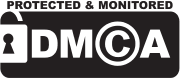 From Mushroom Farming Business, post 10 Tips To Starting Up Your Own Mushroom Growing Business