Got a product or service that will directly add value to the lives of Mushroom farming business owners who want to grow their business…
and aspiring business owners who are planning to set up their own Mushroom farming business, then…
Become a Premium Sponsor of MushroomFarmingBusiness.com and
have your adverts seen by hundreds of Mushroom Farmers who really want to grow their own business
MushroomFarmingBusiness.com is viewed by thousands of readers each and every single month and
is one of the few blogs around that is almost exclusively read by Mushroom Farmers who are trying to grow their business or get started.
————————————————————————————————-
Buy a 125 x 125 advert space:
There are a number of 125 x 125 advert spaces that have been strategically positioned to attract the attention of the readers of MushroomFarmingBusiness.com

This will ensure that your advert is seen and read by hundreds of Agents who visit MushroomFarmingBusiness.com each and every single day, …
thereby increasing your chances of attracting more and more clients to your business and increasing your sales.
For less than $2 a day you too can win and attract new customers to your business as you now have a real opportunity to advertise directly to Farmers who are trying to start their own Goat business on MushroomFarmingBusiness.com
You will find out more about our sponsorship policy here
Here's what to do if you want to buy a "125 x 125" advert space on MushroomFarmingBusiness.com …
and start attracting more Mushroom farmers who are struggling with starting up or running their Mushroom Farms to your business from today!
1. Click on the advert space (125 x 125) you want to buy
2. Fill In The Details in the form below
3. Make payment
4. Once payment is received…. Your ad will be activated
[myadmanager_show_form]If you are already in the business of growing mushrooms and you feel that you have something to share with other aspiring mushroom growers you can leave your comments below.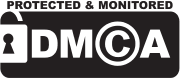 From Mushroom Farming Business, post Buy "125 x 125" Advert Space