Contact MushroomFarmingBusiness.com
No matter how big or small… We are here to help solve problems or simply to offer advice on how to use our services more effectively.
We hope you have found the information on this web site very useful.
When and If you would need to get in touch with us, here's what you need to do:
Questions about our services or products: Call or Email Us. We will get right back to you.
Testimonials and results: You can write, email or call us.
Ideas and resources: Let us know what you like! You can write, email or call us.
Suggestions for improvement: About anything. We are happy to hear from you.
Want To Advertise On This website:
You can write, email or call us.
You will find here a copy of our advertising policy
If you are looking for help to tackle any problems to do with your mushroom farming business, you will find our tips, guides and other resources on the website quite helpful.
You will find loads of the materials on this website to be quite rich in content and filled with practical information to enable you to meet your objectives.
You can contact us by using the form below or by:
Phone and email Contact
You can contact us by phone on 0845 009 2971 – (9 a.m. to 6 p.m) on weekdays.
If you cannot reach us by phone, try sending us an email.
We don't use a direct email link on this site in order to avoid spam.
Our email address is info @ MushroomFarmingBusiness.com
You can also use the form below.
Have you subscribed to our regular Newsletter and not received your

FREE

copy yet?
It happens!!.
Spam filters are making it harder for email to get through.
First check your spam filters and make sure your ISP is accepting email from www.MushroomFarmingBusiness.com, then re-subscribe by clicking here.
If that doesn't work, please email us at info @MushroomFarmingBusiness.com or fill in the form below.
Here is the Contact form below:
Comments or questions are welcome.
If you are already in the business of growing mushrooms and you feel that you have something to share with other aspiring mushroom growers you can leave your comments below.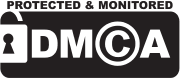 From Mushroom Farming Business, post Contact