Rather than investing your entire life savings or investing so much capital in an efford into growing mushrooms as a  business, you should think about starting with a small-scale mushroom farm first.
Mmake the necessary observation and then expand once you have established customer relationships, a reliable market and a sustainable business model.
Here are some tips to help you in growing mushrooms for your business
What You Will Need To Grow Your Own Mushroom Business
You Will Need space To Grow Your Own Mushroom Growing Business
In order to start  growing mushrooms on a high scale, you need to organise a space.
It does not have to be a huge space but just enough for you to grow as many mushrooms as you need or are intending to sell.
When you have found the space that is perfect for you, you can start researching what kind of mushrooms you want to grow.
You Will Need A Well Insulated Mushroom House For Growing Mushrooms as Business
Make Sure Your Mushroom Is Well Insulated. Your mushroom house should be well insulated to maintain a steady temperature.
Corrugated metal roofing is not suitable, but concrete or clay tiles are. Use insulating materials such as fibre glass wool or expanded polystyrene.
You can make small rooms from wooden poles with stretched sacking covering the frame.Cover the sacking with a wet cement and sand mixture that will produce a hard protective skin.
You Will Need To Ensure You Have The Right Location For Growing Mushrooms
Ensure you choose the right location for growing mushrooms. You can place your mushroom farm at either a former livestock farm or poultry farm.
These kind of require you to provide special hygienic and insulation to achieve the right technological parameters inside.
Or you can choose a field but it must be rid of access road for lorries, water coming from networks or drilled well and it must not be on a slope.
You Will Need A Reliable Source Of Water For Growing Mushrooms Business
A   reliable source of water is a must. Be sure of your source of water when choosing a location, without reliable source of fresh water your growing mushrooms  will be difficult.
If your farm or location is not close to a river or stream, sinking of borehole or getting another reliable and trusted source of water is important as buying of water is not advisable.
You Will Need Knowledge Of The Market About Growing Mushrooms as aBusiness
Like any business, you want to make a profit from growing mushrooms so you really need to assess the market.
Do your homework first, before making an investment to see if there is a market and where the market is.
Is there a market for mushrooms? Do they need it fresh, frozen or dried?

Growing Mushrooms – 5 Things You will Need to Grow Your Own Mushroom
If you are already in the business of growing mushrooms and you feel that you have something to share with other aspiring mushroom growers you can leave your comments below.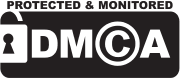 From Mushroom Farming Business, post Growing Mushrooms – 5 Things You will Need to Grow Your Own Mushroom