Grow your own mushrooms – new interesting venture.
Mushrooms are very unique vegetables with scientists relating them more to animals that plants.
The reason behind this is more based on their growth.
Unlike green vegetables which grow from seeds, mushrooms grow from microscopic spores.
Naturally mushrooms are always referred to as mysterious organisms that grow randomly from under trees or on lawns and farm and later on disappear as quickly as they appear.
Collecting wild growing mushrooms would require you to have some knowledge to avoid collecting inedible and poisonous mushrooms.
On the other hand to grow you own mushroom is an easy way to make sure that you grow mushrooms that are safe to eat.
Mushrooms come in two forms, those that are edible and those that are not.
The edible ones are known as the fruit for fungus.
Grow your own mushrooms is way too cheap if compared to buying them, by half of the price, a reason enough for you to grow your own mushrooms.
With that in mind let me take you through some step by step guide of how to grow your own mushroom:
Different Types Of Mushrooms – Grow Your Own Mushrooms
Before you decide that you want to grow your own mushrooms you should know the different types of mushrooms.
There are the:
white button among many others.
Then decide the kind of mushroom that you would want to grow in your garden, with the idea that different mushrooms have different requirements, since some are used better as dowels and others required as spawn.
Choose The Best Site Or Place To Grow Your Own Mushrooms
You may go for tray production where you will be needed to fill 2ft long by 3 ft wide trays with compost then place them in dark, cool place and maintain the soil moist.
You are supposed to notice some growth after 3 weeks.
Mushrooms that do well in this kind of set up are the crimini, portabella and button, secondary decomposers.
Your other choice is bag production good with the oyster mushrooms where you will have to fill plastic bags with decomposed mixture of water and slaked lime.
Then in it you put a mixture of mushroom spawn and rice husks.
After a month you will notice grower cut slit in the bag which later mature to mushrooms.
You can also go for log production where you use freshly cut trunks from trees.
The trees from which these mushrooms grow mostly include:
You will drill holes in these tree logs and fill them with shiitake mushroom spawn, the types of mushrooms that grow in these circumstances.
Then you take them to cool shady areas and moistening them regularly where necessary.
After 5 months you will notice some growth.
The other methods include outdoor also called the traditional way of growing the mushrooms or you growing them in a green house where morel mushroom does well.
The types of mushrooms grown this way are mostly edible.
The other methods are growing them in stumps, mounds or specialized mushroom walls which work well with a variety of mushroom species.
Grow Your Own Mushrooms – Mushroom Growing Guide
To Grow your own  mushrooms  you will need good compost and you can create by mixing:
The other way is you purchasing synthetic compost made of crushed corncob and hay.
For the purpose of conditioning the compost you may be required to add gypsum and nitrogen as supplement.
The nitrogen supplements include:
Mushroom spawn should be a must have for you.
The fact that mushroom grows from microscopic pore should tell you that they do not mature from seed.
It is therefore necessary that you buy the spawn from a known grower.
The pawns are natured by adding mycelium to sterilized grains.
You can then transplant the mycelium to your compost and hand mix it in your compost ones they start growing.
You should always the compost temperatures at 75 Fahrenheit and with a relative high humidity.
Make sure that you are always checking at the temperature levels to ensure they do not rise above 85 Fahrenheit.
The rise in temperature may be realized as the spawn grow.
High temperatures may destroy the spawn at the same time low temperature slow the spawn growth.
You may be required to top case in order for the spawn to grow into mushroom.
You could use ground limestone or used compost and moss, so as to hold the moisture in the new compost that is below.
If the conditions are good and pests have not attacked your farm, harvesting may be continuous for up to 60 days.
It is the most nutritious meal and very profitable too if you turn it into a business prospect.
You probably now have all the reasons and a step by step guide on how to grow your own mushrooms.
Go and grow your own mushrooms then.
Grow Your Own Mushrooms – Step By Step Guide
If you are already in the business of growing mushrooms and you feel that you have something to share with other aspiring mushroom growers you can leave your comments below.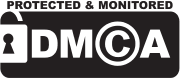 From Mushroom Farming Business, post Grow Your Own Mushrooms – Step By Step Guide