Although there has been a great amount of research into growing mushrooms in temperate climates, there has unfortunately been comparatively little on what species of mushrooms to grow that are suitable for tropical climates.
Many commercial mushrooms only fruit at around 20 °C and are therefore not suitable for tropical regions.
Suitable tropical strains are harder to obtain, but some commercial strains can be ordered which fruit at higher temperatures.
Local laboratories which manufacture spore will be best placed to advise on appropriate varieties and in providing advice on best planting practices for growing mushrooms.
Growing Mushrooms – What Mushrooms To Grow
If you are seriously considering growing mushrooms on a commercial basis…. you will need to consider a number of factors before you select the species of mushrooms to grow
The key factors to consider when selecting a species to grow are summarized below
Availability of waste materials to use as a growth medium.
Not all mushrooms can be grown in the same substrate. You will need to check the availability of the substrate that you want to use in growing mushrooms for your use. You don't want to start up your mushroom gfarming business only to discover that it will not be easy to get your hands on the substrate that you need to grow your mushroom
Suitable Environmental Conditions For Growing Mushroom.
The environmental conditions of the area you choose to set up growing mushrooms farm will have a serious implication on what species of mushrooms you can grow.
Different species have different requirements for temperature and other environmental variables.
You will need to do an environmental analysis in order to decide on what species best fits the area… if you still want to go ahead with a species that is not particularly suitable for a specific area… you will need to control the environment by things such as providing extra heating, or providing extra warming etc that to enable you grow your mushrooms on a profitable basis
Available Expertise In Growing Mushrooms.
Some mushrooms are more difficult to grow than others.
You want to start growing mushrooms that you are not going to find difficult to get the expertise for.
Some of the mushrooms that you can start with and are with easy species are;
oyster (Pleurotus species) which grow on many substrates and are easy for beginners;
shiitake (Lentinus edodes) and
maitake (Grifola frondosa) are other possibilities.
Available Growing Mushrooms Resources.
It is necessary to identify what necessary equipment are needed and/or are  readily available for growing mushroooms in your area.
You might also want to look at the alternative products for growing mushrooms that you might need if you cannot get hold of some of the mushroom growing equipments and resources in your area of operation.
Market Demand For The Species Of Mushroom You Want To Grow.
You always have to check what is the market demand is in your area.
The key to having a profitable mushroom farming business is to be able to satisfy the needs of a certain group of customers in relation to the mushroom products or produce you are growing.
If you are growing mushrooms to meet the needs of a certain market… you must fully understand the demand for mushrooms in the market and also the frequency of the demand for mushrooms in the market.

Growing Mushrooms – 5 Factors To Consider When Selecting The Mushroom To Grow
If you are already in the business of growing mushrooms and you feel that you have something to share with other aspiring mushroom growers you can leave your comments below.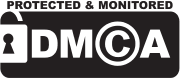 From Mushroom Farming Business, post Growing Mushrooms – 5 Factors To Consider When Selecting The Mushroom To Grow