When you are growing mushrooms, right before the mushroom caps are totally uncurled, then you're ready to harvest.
When harvesting your growing mushrooms, do not pull them up out of the soil, as this could rupture them.
Instead, push the soil around each mushroom downwards, and twist the mushroom stem off.
You also can use a knife to cut the mushroom off at the base of the stem.
Your mushrooms are ready for harvesting when their caps have separated from the stems.
YOUR LOCAL MARKET DEMAND WILL DETERMINE WHEN TO HARVEST YOUR GROWING MUSHROOMS
Twist your growing mushrooms off of their roots by hand to harvest them.
You can harvest them as soon as you notice that the unopened mushrooms, called "buttons," appear.
D0epending on the tastes of your local market, though, you may prefer to wait until the mushroom caps have begun to open, when they are called "cups," or until they are fully opened with the gills spread out, when they are called "flats."
HARVEST AND PACKAGE YOUR MUSHROOMS WITH CARE
Harvest your growing mushrooms individually when they reach peak size and development.
Know how the species of mushrooms you are growing are graded for maximum profits.
For example, shiitake mushrooms reach their highest grade when they have a small curl on the edge of the cap.
Package your mushrooms with care.
Mushrooms are delicate and can easily be damaged, so pack them carefully in containers that will minimize damage.
DO NOT HAVEST YOUR  GROWING MUSHROOMS IF THEY ARE PATCHY OR SLIMY
Harvest your growing mushrooms when they are plump and firm.
Avoid slimy or patchy mushrooms.
Spring and fall are usually the best time for large crops; however, indoor mushrooms can produce all year round.
Leave your growing mushrooms setup in place after you have harvested the first mushroom batch.
The mycelium may produce another two or three crops.
YOU MUST KEEP YOUR HARVESTED MUSHROOM AWAY FROM MOIST IN ORDER FOR THEM  NOT TO ROT
Add the spent growing medium to your compost heap.
Not only will this add nutrients, but it may also result in a few extra mushrooms growing in your compost heap.
Keep harvested mushrooms in a paper bag in a dry place or in the refrigerator.
Moisture can ruin their flavour and cause them to rot.
AFTER HARVEST ENSURE YOU STERILIZE YOUR GROWING ROOM
After you have picked the last flush of your mushrooms, your growing room and its contents should be sterilized with live steam.
The compost temperature should be held at 70oC for 8-12 hours.
This eliminates pest and diseases that might have appeared during the growing cycle and also kills mushroom spores and living mycelium that may transmit virus disease.
Remove the spent compost from your farm as soon as possible as it poses a source for pests and diseases.
However, spent mushroom compost is a valuable weed free fertilizer for gardens and you can sell to landscapers to be put back into the earth.
This final pasteurization is designed to destroy any pests that may be present in the crop or the woodwork in the growing room, thus minimizing the likelihood of infesting the next crop of your mushrooms.If you are already in the business of growing mushrooms and you feel that you have something to share with other aspiring mushroom growers you can leave your comments below.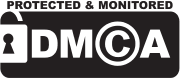 From Mushroom Farming Business, post Growing Mushrooms – 6 Tips How To Harvest Your Mushrooms