The oyster mushrooms have a variety of names namely: elephant ear mushroom, pleurotte, oyster cap mushroom, shimeji and tree mushroom.
They grow on waste products of cellulose like wood, straw or sawdust.
They also grow in the wild on dead or dying trees especially on aspens, silver maple and willows.
Their cap color is influenced by conditions or medium in which they grow and the variety.
The caps of young oyster mushrooms have a dark gray to steel blue color look.
On aging they turn pale brown.
Even though the flesh of oyster mushrooms is white in color, the caps may be pink, white, yellow dark brown or gray in color.
The idea of growing oyster mushrooms as a hobby at home can be fun.
It is one of the best ways to have mushrooms that are truly fresh.
When the mushrooms are harvested, those that will not be in use in a week's time are dehydrated or frozen for future use.
For the oyster mushrooms to grow; they need a specific growing medium but once it has been well prepared and the spawn dispersed, cultivation is an easy process.
Before learning the step by step guide to growing oyster mushrooms, it is best if you first know what benefits you can obtain from growing oyster mushrooms.
Growing Oyster Mushrooms Benefits
The oyster mushrooms are not only delicious but also very nutritious.
They naturally contain cholesterol used for fighting statins.
They are also high in proteins and B complex vitamins.
They contain 5 – 6 higher quantities of vitamin B3 than any other vegetable contains.
Most of the mineral salts the human body requires are contained by these oyster mushrooms.
A number of groups can benefit from these wonderful oyster mushrooms.
These include:
Persons that are anemic: This is due to their ability to improve haemopoietic factors.
People that are trying to control diabetes, obesity or hypertension can also benefit from these mushrooms. This is due to the high potassium contained in them yet still with a low sodium/potassium ratio, starch, caloric value and fat.
Due to their high fiber and alkaline ash content, it can be very useful to people suffering from constipation and hyperacidity.
Persons that have intensions of lowering their cholesterol levels can take advantage of oyster mushrooms.
They can also help people to boost their immune systems. This is due to the immune boosting and antibiotic properties contained in them.
A Step By Step Guide To Growing Oyster Mushrooms
You can be growing oyster mushrooms by following the steps below.
The steps about growing oyster mushrooms are divided into four stages which include:
Stage One: Sterilizing The Straw
You set four blocks of concrete in a square form. The square should be wide enough to securely hold a barrel of 55 gallons above ground level.
Set up a hot fire in the blocks' center and place the barrel on their top.
Fill chopped straw into the barrel. Use water to cover the straw and allow it to boil. The put out the fire.
Stage Two: Preparing The Medium For  Your Growing Oyster Mushrooms
Line large plastic sacks of trash with a plastic bucket of five gallons.
When the straw has cooled down enough to be removed from water, fill it in clear sacks of trash. During the process of transferring, water should be squeezed out from the straw as much as possible.
Pack the pails tightly with the straw.
Stage Three: Setting the Spawn
Mix 0.5 pound of spawn into each 5-gallon of straw. Use your hands to distribute the spawn throughout the straw.
Get the bag from the bucket and compress it t remove as much air as possible.
 Fold over the bag's top and secure its top with duct tape.
Hit holes in the bag at every six inches in all directions by using a large nail or a screw driver.
Keep the bag in a dark, dry area with a temperature of about 70 degrees for 10 days.
Stage Four: Fruiting The Oyster Mushrooms
 Put the bags in a refrigerator for about one day so as to cold shock the spores and encourage growth.
Using sticks and clear trash bags; make a tent to hang over the bags of mushrooms.
Place the tent and the bag in an area whose temperature will remain between 65 to 80 degrees F. You should hang the mushroom bags about 1- 2 inches below the tent.
Keep the humidity high by watering the bags. Growth of the mushrooms will begin out of the punched holes in the bags.
The oyster mushrooms will be ready for harvesting when their size reaches that of a silver dollar.
Fruiting of the oyster mushrooms will commence for 2 or 3 generations after beginning of harvesting.
Quick guide on growing mushrooms at home – read here
If  you are thinking about farming shiitake mushrooms – find here guide on growing shiitake mushrooms
Growing Oyster Mushrooms – Step By Step Guide
If you are already in the business of growing mushrooms and you feel that you have something to share with other aspiring mushroom growers you can leave your comments below.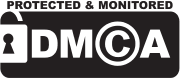 From Mushroom Farming Business, post Growing Oyster Mushrooms – Step By Step Guide