The shiitake mushrooms are a type of mushrooms that originated from china and were therefore a common ingredient in the Chinese cuisine.
Though they originated from Asia the shiitake mushrooms are also now being considered on many cuisines around the world.
The shiitake mushrooms are now sought after diet because of the enormous nutrients that are found in the mushrooms like:
vitamins (B2, B5 and B6),
The shiitake mushrooms prefer cooler temperatures between 45 to 70 degrees Fahrenheit and 7 to 21 degrees Celsius, plus high humidity (75 to 85% relative humidity).
There should be a provision of light or incase light form a fluorescent lamp about 15 feet faraway since direct sunlight is too strong and not preferable more than light level 12.
Growing Shiitake Mushrooms
The shiitake mushrooms can be grown in various ways such as use of green oak tree logs.
The logs are usually cut between 5 to 8 times and then holes are drilled through them, the logs are then left in damp conditions or one can try to pour water on them to make them damp to provide a good place for the mushrooms to grow.
Each log may have a life spun of around 4to 6 years depending on how one looks after them during the rainy period since they are usually spoilt by the rain.
Therefore one ought to keep the logs in a safe place where they can withstand bad weather conditions.
The shiitake mushrooms should be harvested when their caps have reached about two thirds open, one can cut the stem flush including the bark using a sharp knife.
The freshly harvested mushrooms can then be stored at room temperatures 36 to 41 degrees Fahrenheit.
The shiitake mushrooms prefer a cool dump weather they can grow well outdoors such as on tree logs.
The shiitake mushrooms can do well in black plastic and transparent plastic bags, since the black bags provide a dark incubation room rather than having to provide one by yourself and this helps to ease on their growth.
You can setup a mushroom house preferably a store, cereal straws, wheat straws rice straws, sorghum Stover plus leguminous crop residues, put them in a black plastic bag and leave them to decompose for about 14 days.
Humidity in this case can be provided by including water filled clay pots, wet sacks and clothes around the walls, wet sand on the floor and direct watering of bags.
Another  one can use is to grow the shiitake mushrooms on tree logs.
First drill holes in the logs, then cover the holes with wax, then leave the logs in a damp spot, then after raise the log off the ground so that they can sprout out easily.
The process can take between six months and two years.
One needs to water the logs weekly if the weather is dry so as to aid the growth of the shiitake mushrooms and to maintain a damp condition.
It takes a 6 to 4 days for the residues to compose, then it takes 14 to 21 days for the mushrooms to spawn and grow, the casing takes 13 to 20 days, the pinning last 18 to 21 days, the cropping takes 7 to10 days, that is when the mushroom is ready for harvesting.
Shiitake mushrooms can be easily farmed at home – click here to find out more
The shiitake mushrooms are air dried in doors because when they are put out to dry under the sun the mushrooms change color.
It is not also advisable to dry them using a solar drier because they become brittle and can be become tedious to pack them.
Therefore the best option is to air dry them from indoors.
Shiitake Mushrooms Benefits
Shiitake mushrooms have:
vitamins and minerals like manganese,
Shiitake mushrooms play a part in weight reduction in a way that they provide a good diet because they contain a small amount of calories.
They are also composed with plenty of dietary fiber which helps to slow down digestion so you fell full for longer periods of time.
Shiitake mushrooms are rich in iron a mineral that is vital in maintaining a good health.
Iron is vital in easy circulation of oxygen through ones blood .hence oxygen and nutrients are effectively supplied to the muscle cells, brain, and the rest of the body parts.
Iron also aids in the treatment of anemia, in case you are anemic as a result of pregnancy or menstruation, and therefore it is advisable to add shiitake mushrooms to your diet.
Iron can also boost your energy levels.
The fresh mushrooms that are dried are used in:
fibrocystic breast disease,
hence they aid in strengthening the ones immune system and improve circulation plus reducing cholesterol.
Consumption of shiitake mushrooms oil also helps in the fight against thrombosis.
Thrombosis is a health condition that produces blood clots in your veins and it leads to improper blood flow.
Thrombosis usually occurs in the veins of the legs and can be painful.
Therefore shiitake mushrooms are rich in high levels of lenthionine, which helps to prevent platelets form aggregating.
A compound called lentinan that is found in the shiitake mushrooms not only boosts your immune but system but it can also aid in the fight against cancer in your body too.
Lentinan helps in reduction of the growth of cancerous cells and also helps to prevent the spread of existing ones in the body.
This the compound also carries out stimulation of your immune system to release proteins and cells that destroy cancer cells.
Therefore the gastric cancers can more especially be prevented by regular intake of shiitake mushrooms.
The shiitake mushrooms not only provide nutrients and supplement ones diet, they can also prove to be of economic importance to a person growing them.
The mushrooms can an income earner in way that they fetch a good price once they are sold on market such as fresh mushrooms can fetch around USD 2.5 per kilogram whereas dried mushrooms are sold at USD 12.5 to 15.0 per kilogram.
Therefore growing of shiitake mushrooms helps one to mint household income drastically without having to invest a lot in them.
In most cases people do not usually consider mushrooms as a good source to reckon, however shiitake mushrooms are a good source of:
vitamin (B2,B5 and B6,) plus minerals like manganese,
zinc including variety of phytonutrients,
which are all vital in boosting ones health and body build up.
The mushrooms can also be good income generators when they are sold in the market hence bring in household income.
Guide on growing shiitake mushrooms at home.
If you are thinking about growing oyster mushrooms read here
Growing Shiitake Mushrooms – Step By Step Guide
If you are already in the business of growing mushrooms and you feel that you have something to share with other aspiring mushroom growers you can leave your comments below.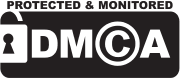 From Mushroom Farming Business, post Growing Shiitake Mushrooms – Step By Step Guide