White button mushroom is one of the most widely consumed mushrooms in the world.
It is cultivated in more than 80 countries in the world.
The national annual production of mushroom is estimated to be 2 million tonnes outs of which 85% of the production is a white button mushroom.
It is also known as Agaricus bisporus, table mushroom, crimini mushroom, button mushroom and Portobello mushroom.
It has a closed cap with white or light brown flesh.
White brown mushrooms are the easiest mushrooms to grow at home.
It requires a little maintenance and care.
These mushrooms can also be grown from mushroom growing kits however they can be grown easily from spawn.
That's why most of the mushroom farmers and home growers choose this mushroom for farming.
Growing White Button Mushroom Conditions
White button mushroom contains essential protein and amino acid making it rich in medicinal value.
White button mushroom requires 20 to 280 degree centigrade for vegetative growth and 12 to 180 degree centigrade for reproductive growth.
You also have to maintain the humidity of 80 to 90% and proper ventilation during cropping.
You can harvest up to 3 to 4 times in a year depending on the quality and quantity of the spawn.
The whole process of white button mushroom cultivation is divided into:
In order to grow a mushroom at home you need to find a dark, cool and damp place.
Basements are the excellent place to grow this mushroom.
You have to put composted manure in a pan.
Then warm up the heating pad and place the thermometer on the compost.
You need to maintain the temperature at 70 degrees Fahrenheit in the growing area.
Now you need to set the spawn of white button mushroom on the composted manure.
You need to wait for 3 weeks for the mushroom to root.
New growth of white button mushroom will look like a bubble on the soil.
Now you need to lower the temperature down to 55 to 60 degrees Fahrenheit for mushrooms to grow.
You need to cover the solid with potting soil for about an inch and lay a cloth over it.
You need to keep a regular check on the cloth and keep spraying water.
Make sure that the cloth doesn't become dry.
What You Need To Know
Once the mushroom cap has opened with a white dome and short stalk separated from the steam you can harvest your white button mushroom.
You have to start with the largest mushroom, slice it carefully from the soil level.
New mushrooms will continue to grow over the month's period.
You will have a several flushes of mushroom in several months.
Once the growth of the mushroom slows down, dispose the compost in a porch or deck.
If the climate is warm and favorable you will see another flush of mushrooms in spring.
You can also grow your own mushrooms outside your house in a property protected from sun and wind.
The procedure is the same as explained above however the amount of compost being used in a mushroom growing property depends on the volume of the white button mushroom that you want to grow.
Generally 5 to 6 inches of compost will do well.
Spread the spawn on the compost evenly and moisten it with lukewarm water.
You need to maintain the temperature of 65 to 70 degree Fahrenheit for mushrooms to grow.
You need to observe the compost until you see a white mycelium.
Then cover the area with 2 to 3 inches of casing layer of clay soil which will protect the mushroom while it grows.
Also lower the temperature to 60 degrees Fahrenheit.
You will see a fresh white button mushrooms growing and popping out of the soil with in 2 to 3 months.
You can grow about 15 to 20 kg of mushroom from 100 kg of compost in 2 months.
It is highly perishable.
Proper packing is necessary.
Canning is the popular method to preserve it.
And keep it in a cold place.
White button mushrooms not only have good taste but also have an enhanced health benefits.
It is considered that white button mushrooms have anti-tumor properties.
It develops the strong immune system in the body by enhancing the critical cell activity.
It fights the disease causing pathogens by increasing the production of protein in the body.
Consuming 100 grams of white button mushroom everyday will prevent the growth of breast cancer cells.
The demand of fresh white button mushrooms is increasing in international as well in domestic market.
You can make a sufficient profit even if you start this business in small scale.
Other Useful Resources
If you thinking about growing oyster mushroom – click here
If you are thinking about growing shiitake mushroom – click here
Growing Mushrooms At Home – click here to read more in depth informations about growing mushrooms at home
If You are thinking about buying some mushroom growing kit – click here to read what to look out for before buying
Growing White Button Mushroom
If you are already in the business of growing mushrooms and you feel that you have something to share with other aspiring mushroom growers you can leave your comments below.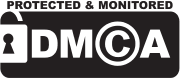 From Mushroom Farming Business, post Growing White Button Mushroom