Mushroom growing today is big business.
There are roughly over 300 mushroom species that are edible, but only 30 have been domesticated and 10 are grown commercially.
While commercial harvesting of wild mushrooms continues today, most of the world's supply comes from commercial mushroom growers.
Detailed in this article are a few species of commonly grown edible mushrooms that are of global relevance that you might consider for your mushroom growing business as well as you might be considering growing mushrooms at home
Comprehensive guide about mushroom growing read here
4 Main Mushroom Growing Species
1 Mushroom Growing – The Agaricus Bisporus Mushroom
The Agaricus Bisporus Mushroom is often referrred to as the white button mushroom.
The white button mushroom is the most popular mushroom growing  in the world and of particular importance in temperate regions.
Growing The Agaricus Bisporous Mushroom
The Agaricus Bisporous mushroom is grown in composted substrate and is commonly cultivated in higher technology systems, requiring a low temperature of between 14 to 18 oC to provide optimal fruiting conditions for the mushroom and for best results in mushroom growing.
As a temperate species it does not do well in hot climates. In addition, all fungi like moist environments, so humidity needs to be controlled in drier climates.
Button mushrooms could be cultivated in coastal regions of hot countries and, in Namibia, some have been cultivated in old mine shafts (avoiding water contaminated by heavy metals or other toxins), where temperatures are low and humidity is high.
Countries with hot climates lend themselves better to the production of tropical mushrooms,
such as oyster mushroom, which is the second most popular mushroom growing business in the world.
Oyster and shiitake mushrooms are better suited to high temperatures, and grow well in
Namibia where humidity can be maintained.
2. Mushroom Growing – Pleurotus Ostreatus Mushroom
The Pleurotus ostreatus mushroom is often referred to as the oyster mushroom.
Oyster mushrooms are the second most popular mushroom growing in the world and are a good choice for inexperienced mushroom growers because they are easier growing mushrooms than many other species.
In addition, they can become an integral part of a sustainable agriculture system utilising organic waste, can be grown on a small-scale with a moderate initial investment, and convert high amounts of substrate to fruiting bodies thereby increasing potential profitability.
They are also one of the few species that grows well in Countries with hot climates.
Growing Oyster Mushrooms
Oyster mushrooms were first mushroom grown on tree logs, and are now commonly grown on sawdust, wheat or rice straw and a variety of high cellulose aste materials, which has shortened the fruiting period to about two months.
Growing oyster mushroom merely involves placing the sterilized and inoculated substrate in plastic bags, and keeping them in the cool and dark. Once the mycelium has grown throughout the substrate, openings are cut through the bag to allow fruiting bodies to develop.
Nevertheless, they have some drawbacks. These mushrooms have a soft and fragile structure; the shortest shelf-life of any mushroom growing, often displaying bacterial or fungal contamination within a day or two of arriving at the market place.
Some people are allergic to the spores, which are produced in profusion when the fruiting bodies start to emerge from growing bags, requiring at minimum a face mask to work in production areas (and aircleaning equipment or respirators in more high technological systems).
Comprehensive guide on growing oyster mushrooms –  read here
 3 Mushroom Growing – Lentinus edodes Mushroom
The Lentinus edodes Mushrooms are also called Shiitake mushrooms.
Shiitake mushrooms are well suited as a low-input alternative enterprise because they can also be grown on a small-scale with a moderate initial investment in your mushroom growing business.
Growing Shiitake Mushrooms
Shiitake mushrooms are grown outside on logs, or inside and outside on compressed sawdust or in bottles or bags.
A growing system using compressed sawdust and bags allows for a much faster fruiting cycle and
a high level of return, but requires more skilful management than log production.
The smaller the diameter of substrate logs, the quicker fruiting bodies appear, although production lasts for a shorter time, and the denser the wood, the longer the production will last.
In the same way as substrate, logs are inoculated with spawn from a suitable and locally sourced strain and, as the spawn develops and the mycelium grow throughout the log, it must be kept shaded, moist, and out of the wind.
When the mycelium has fully occupied the logs and the temperature and humidity are right for fruiting, the mycelium will initiate tiny 'pinheads' on the surface of the log, which will grow into mushrooms within a few days.
Comprehensive guide on growing shiitake mushrooms – read here
4 Mushroom Growing – Volvariella volvacea Mushroom
Volvariella volvacea Mushroom also known as paddy straw mushroom or straw mushroom.
Paddy straw mushroom growing is often integrated with rice production across much of Southeast Asia, including Vietnam.
This mushroom growing also on substrates in addition to paddy straw, including rice straw, cotton waste, dried banana leaves and oil palm bunch waste, but yields are lower than with paddy straw.
Growing Paddy Straw Mushroom
This mushroom Growing methods are similar to that of common or oyster mushrooms.
Throughout many rural areas, including Indonesia and Malaysia,
mushroom growers just leave thoroughly moistened paddy straw
under trees and wait for mushrooms to appear.
Growing Mushrooms At Home – Quick guide
Mushroom Growing – 4 Key Mushroom Species  And Their Growing Methods
If you are already in the business of growing mushrooms and you feel that you have something to share with other aspiring mushroom growers you can leave your comments below.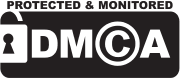 From Mushroom Farming Business, post Mushroom Growing – 4 Key Mushroom Species And Their Growing Methods