Growing mushroom is a hectic business, and you require a lot of patience if you wish to start off your own mushroom business.
However, if you are able to successfully grow mushrooms on your own, you can earn massive profits… because the demand of mushrooms is quite high.
You can choose to either export your mushrooms or you can think about selling them to the market either on a wholesale basis or direct to retailers
Although there are massive opportunities to earn money in growing mushrooms… you still need to make sure you do things in a business like manner to ensure you have a profitable mushroom farming business.
Here are 4 tips to earning massive profits from Growing Mushrooms
1. You Must Know The Market For Growing Mushrooms.
It is very important for you to understand both your supply chain and the market for mushrooms before you start a mushroom farm.
You need to know where to get your mushroom supplies from and how much money the supplies will cost you and just how stable the cost is;
Understanding the market is key to making it in the mushroom growing business.
You need to know the going rate for the type of mushrooms tyhat you want to grow so that you can determine even before you start production whether there is a profit marging for you after you have taken out the total cost of growing the mushrooms.
Dont forget to calculate the cost of transporting or shipping the mushrooms once they're ready for sale.
2.  You Must Carry Out A Feasibility Study Before You Start Growing Mushrooms
Whilst the opportunities to make money in this business might be glaringly obvious at times… it is important that you do your feasibility studies before you commit to growing mushrooms as a business
You cannot just venture into the mushroom growing business without studying the necessary requirements or the cost it entails. It is better to carry out a proper and detailed feasibility study in order to determine
the practicality of the business,
the profitability,
the financial implications,
potential markets and
the supply chains before starting.
3.  You Should Have A Budget For Your Musroom Growing Business
Running a business without a budget is bad business and it is no different in the mushrooom growing business.
You need to have a budget for your mushroom business so as to know exactly how much you have to do business with and how much you will need.
If you are just starting up a mushroom growing business, You need to have some money set aside as start-up capital to develop and maintain your business before you start earning a return from your mushroom growing activities.
You will also need money to pay for expenses related to mushrooms with spawns, substrates, compost, housing, freezer for storing the mushrooms and other related equipments. You will need to establish a budget for every stage of the investment
4.  A Business Plan Is Essential For Your Mushroom Growing Business
You will need a business plan for your mushroom farm.
Starting a mushroom growing business without a plan for the business is a recipe for disaster.. You don't want to go down that route.
Getting started will require a clear and continuous plan.
A business plan is a formal statement of your goals for the business, the reasons why you believe the goals can be achieved, and the plan for reaching those goals.
Putting all these tips into use in your mushroom growing business gives you a greater chance at successfully raising mushrooms for sale and earning  massive profits in the process.
Growing Mushrooms: 4 Tips To Earning Massive Profits From Your Mushroom Farming Business
If you are already in the business of growing mushrooms and you feel that you have something to share with other aspiring mushroom growers you can leave your comments below.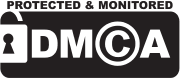 From Mushroom Farming Business, post Growing Mushrooms: 4 Tips To Earning Massive Profits From Your Mushroom Farming Business