Got An Interesting Article To Share?
Have you got an interesting article to share that might benefit other Mushroom Farmers who might be trying to start up or grow their own Mushroom farming business ?
It does'nt only have to be about Mushroom farmers alone… you might want to share something about being a good business owner or about your recent success with your business…
Why not send it in?
MushroomFarmingBusiness.com is excited to have people with practical experience of being a good business owner submit articles to appear on our site! By contributing to our compilation of high-quality content, you will be helping other Mushroom farmers, owners and managers improve their businesses and their lives.
Of course there's something in it for you too!
Take a look below to read up on the benefits of submitting articles and the requirements that you need to meet in order to submit your articles to MushroomFarmingBusiness.com
Benefits of Writing for MushroomFarmingBusiness.com
1. You will get Exposure for your business. Getting your content published on an authority site like this means more people will see it.
2. Posting your articles on a widely read and respected site like this builds credibility for you as a individual. It is a great way to position yourself as an expert in Business Issues or your niche.
3. MushroomFarmingBusiness.com is an authority website with pagerank. Putting your articles on our site will help them rank higher in Google and other search engines on targeted keyword phrases.
4. While submitted articles should be non-promotional in nature and quality focused, you are allowed an author bio with a link back to your website. This will help drive back more traffic to your site and look good to the search engines.
5. Our experts are regularly featured on the homepage where they get maximum exposure. If we feel the article you wrote goes above and beyond all others, it will be put in the front page slideshow for a time.
6. Some of the top quality articles submitted will be distributed in the MushroomFarmingBusiness.com Best Practices Newsletter which is read by Mushroom Farmers across the Globe! Talk about reach!
Requirements
1. You must be the original author of the article. This means no PLR or outsourced articles.
2. Your article must not be previously published anywhere else. We keep the reader in mind and want to provide them with original content, ideas, and solutions that are not available anywhere else.
3. Your article body must be a minimum of 300 words (this excludes the title and author bio box). We recommend that it not exceed 600 words in most cases because this is less SEO friendly and generally not correctly keyword or topically focused.
4. Your article must be non-promotional in nature. You may promote yourself in the Author Bio section.
5. The Author Bio section should be brief, about 25 to 50 words in length, and may include a URL. Bios should be added at the end of the article.
6. Author profile picture – You must have uploaded a photo to your expert profile or e-mail a photo to us to upload for you. This is important! If you write a great article and we want to put it on the front page, we want to see a nice photo of you. This will help keep the homepage looking nice and full.
7. The article must meet our quality expectations. We reserve the right to not post an article that we feel does not offer sufficient value to the other readers.
How to Submit An Article
To submit an article use the form here.
By submitting an article, you agree to the requirements above as our Terms of Service.
Click here now to submit your own story or article
If you are already in the business of growing mushrooms and you feel that you have something to share with other aspiring mushroom growers you can leave your comments below.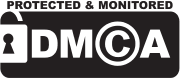 From Mushroom Farming Business, post Submit An Article